VRINDA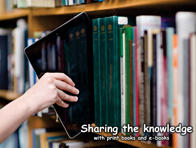 VRINDA started publishing activities in 1997 with an humble beginning by publishing a few textbooks on Economics and since then it has been doing quality textbooks covering almost all the academic disciplines and taking profession as mission to provide knowledge and learning.
In 2013,VRINDA started offering print editions in digital format, e-Textbook
Vrinda has published over 350 textbooks covering different academic streams and subjects like Management,Commerce,Economics, Environment, Science, Mathematics, Statistics, Engineering and A Text on Series, alongwith Essentials Series for undergraduate courses .
Apart from publishing textbooks, VRINDA is also preparing study materials for Universities who runs Distance Educations Programme.